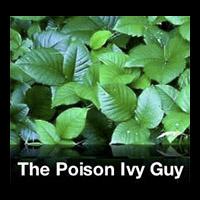 Guaranteed Poison Ivy Eradication. We are licensed and insured to cover all of Massachusetts. We use an herbicide to kill the poison ivy – roots and all. What we treat is dead and does not come back! Except for really egregious situations, we let nature do its natural removal after the plants are dead.
For your peace of mind, we offer annual plans to treat new plants from existing or dropped seeds and extend the guarantee another year.
Rates are based on time and materials.
We also eradicate Japanese knotweed, bittersweet and other undesirable vegetation. See our reviews at Angie's List.