Welcome to the most complete site for information about poison ivy, poison oak, poison sumac and the rashes they cause. Please link to us!
Here is a dead tree where nearly every small branch we see is actually poison
Read More »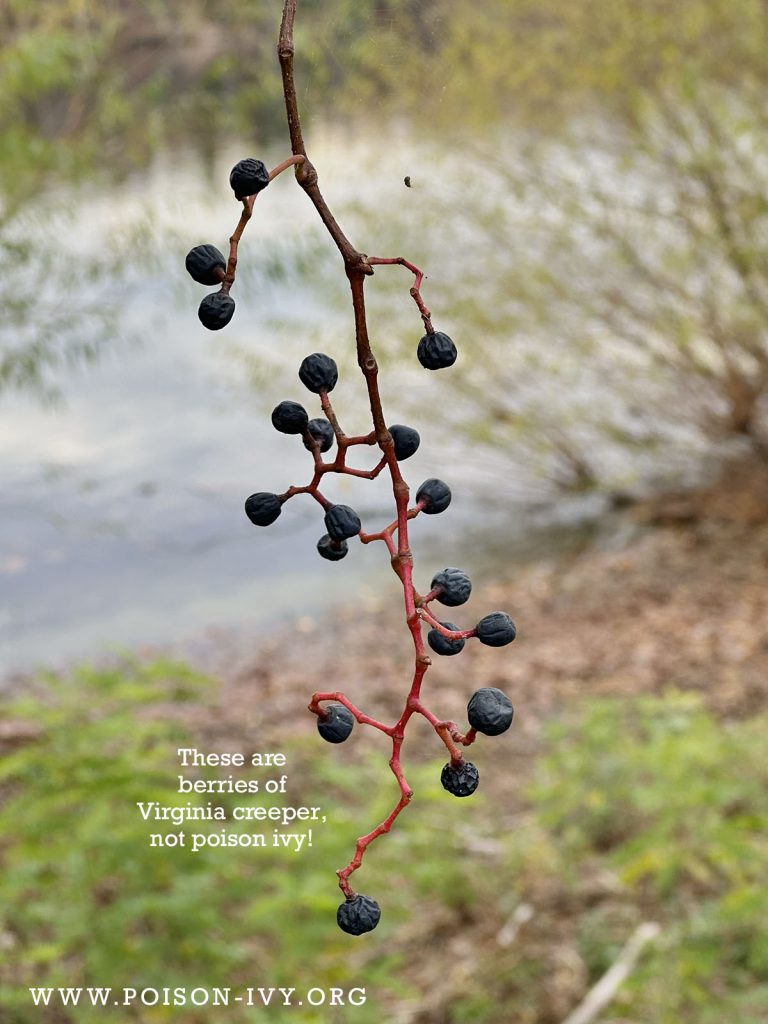 These lovely blue berries on bright red stems are one of Virginia creepers contributions to
Read More »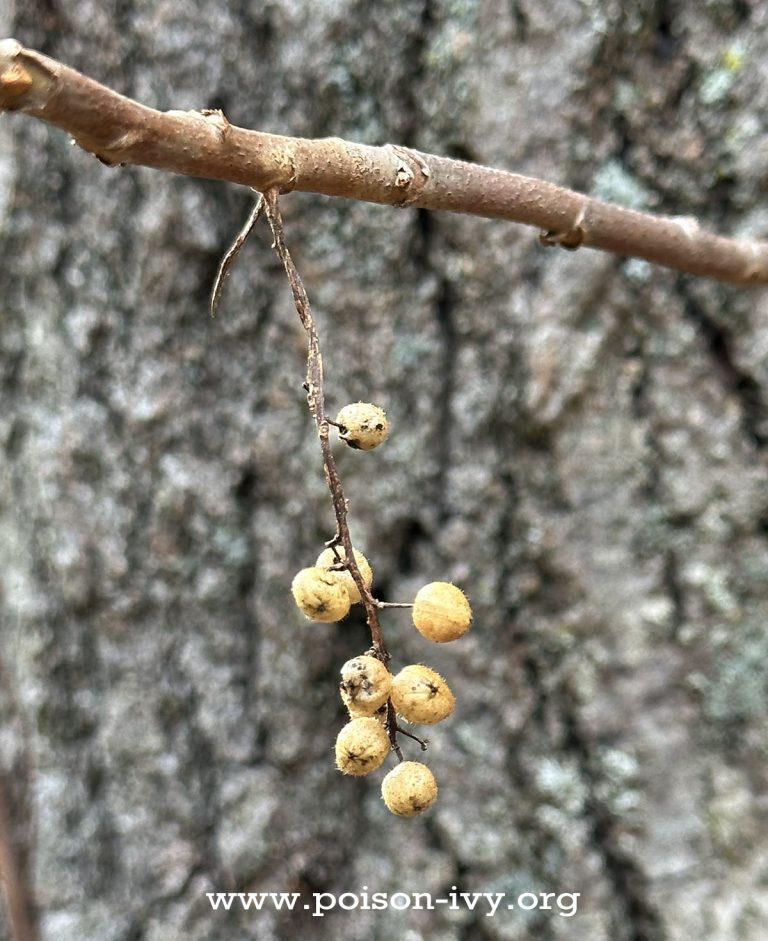 After the glory of autumn color drops away there will be many poison ivy berries
Read More »
From the moment you touch the plant there are ways to lessen the agony of the rash from poison ivy, oak, and sumac. We give you all the best information we have.
(First advice is DON'T SCRATCH because the rash can get infected if you break open the skin.)
We have three quiz pages for you to test your ability to ID poison ivy,  Pacific poison oak, and poison sumac. 
We guarantee you will learn from these even if you get them all right.
We have lists of poison ivy control companies in most states and also instructions on how to do it yourself.
Pictured here is William Bartlett, a legend among poison ivy warriors.
Shop a variety of educational items in our store, including posters, card sets, Tshirts, and the remarkable SeeLeaf poison ivy detection kits.
Prices include shipping, so no surprise charges added.
Some of these stories are funny, some are scary. All are educational. Learn from other people's misfortunes. 
The Chain Saw Nightmare is one of the worst cases ever. But also among the most educational.
We monitor the world of poison ivy, oak, and sumac and keep you informed of news. Could be a possible new vaccine, a new poison ivy book, or even a poison ivy crime.
We also put our newest posts right here on the home page for you below.
There are very many folk tales about poison ivy, poison oak, and poison sumac. 
We try to sort out fact from fiction here, relying on the best sources of information.
These 5 plants can be pretty confusing so we have given each plant its own page, some with extra galleries of more photos.
Click below to dig into the wacky world of two kinds of poison ivy, two kinds of poison oak, and the elusive poison sumac.
Many of these are bad, some are truly disturbing. But we bring these to you for two reasons:
The people who suffered these rashes want to share what they went through
We want to scare you enough so that you will be careful and NEVER get rashes like these.
GLIMPSES OF THE SKIN RASH HALL OF FAME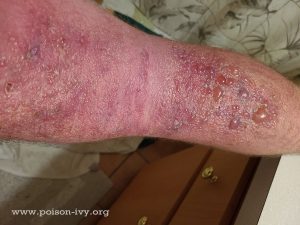 This bad rash was the result of digging out the frisbee from weeds while play disc golf. Disc golf is played in lots of various
Read More »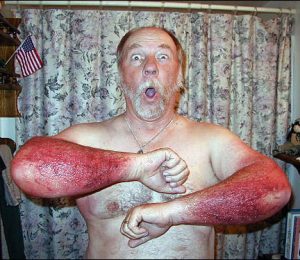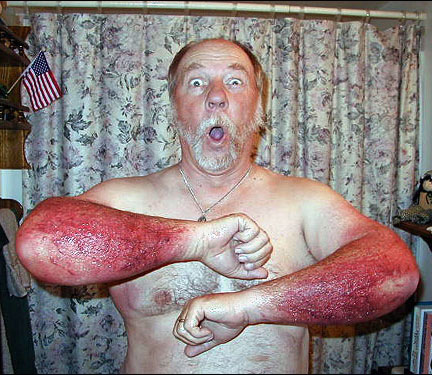 This fellow is the The King, not because he has the worst rash, but because of the great gusto with which he shows us his
Read More »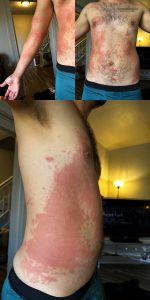 "Walking on a slightly overgrown trail with the dog. The point of contact was probably my arm but that didn't stop the rash from spreading
Read More »