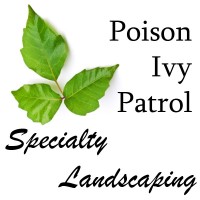 Hudson Valley's Foremost Expert at Removing Nuisance Invasives and Poison Ivy
NO SPRAYS • NO CHEMICALS • NO POISONS
Poison Ivy Patrol Specialty Landscaping takes a holistic, comprehensive approach to your landscape. We take out all invasive plants and poison ivy.
We will return your yard to health and beauty. Reclaim your yard!
Find us on Facebook: www.facebook.com/PIPatrol
We cover the entire Mid- and Lower Hudson Valley, including Greene, Ulster, Columbia, Dutchess, Putnam, Rockland, Orange, and northern Westchester, and parts of NJ.