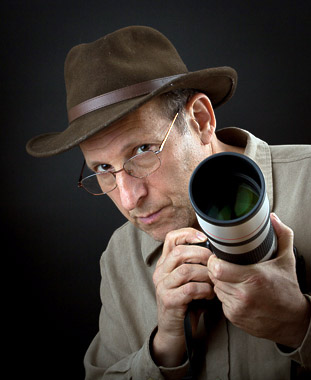 I am often asked how I got so tangled up in the topic of poison ivy. Here is the story.
When I was young, my parents moved to a farm, and we had, at different times: cows, goats, pigs, and horses. These animals grazed in our fields and ate pretty much everything.
When I was a teenager, my parents were both working, so we gave up all the animals, and the poison ivy began to take over in our fields, in between the grass, and along the fences and stone walls. This was about 1964 or 65. My parents gave me the summer chore of loading up the wagon behind our John Deere tractor with a bunch of sprayers of weedkiller and driving through the fields looking for poison ivy. Whenever I would find it, I would spray it. I did this for many weeks each summer for two or three years. Doing so, I developed out of habit a very strong eye for spotting poison ivy.
Years later I moved to the Boston area and did lots of nature photography on weekends. One day I was hunkered down over a perfect little "leaves of three" poison ivy plant that I thought would make a good stock photo. Right at that moment a Russian immigrant family, complete with kids and grandmother, came walking along and asked in a lovely accent, "What you are taking picture of?" When I explained that this was poison ivy, they were very interested because "We have heard of this, but not know what look like."
I had become a website developer by that time and thought a website all about poison ivy would be useful, so I built one. Over the years, it has expanded in scope, occasionally getting over 100,000 visitors a day, and the visitorship has grown.
In 2012, I decided to build the site over from scratch, in Drupal, working with my buddies at Redfin Solutions. Years later, after many, many long nights and weekends, we produced the current site.
This site now includes both Pacific and Atlantic poison oak, as well as poison sumac. And I will keep adding to it.
I don't live off this site, but I make enough money for it to be a glorified hobby. I spend many summer nights answering all the emails, identifying plant photos, packing and shipping products, and writing new blog posts.
You never know how your boyhood activities will affect your adult life.
Confession: this site uses a .org domain name, but I am not running a non-profit. Anybody can register a .org website. When I started this site, all of the workable .com names were not available, so I chose www.poison-ivy.org as the best I could get. But the .org is partly why I spend so much time answering emails for free: kind of feels like I should.